Burslem, Staffordshire
The Wedgwood Institute
Burslem is a small industrial town which forms part of Stoke on Trent. It is steeped in the pottery industry and has many interesting features.
Moorcroft Heritage Centre
For those interested in ceramics and the pottery industry you have a wealth of things to occupy you such as factory tours, factory shopping and ceramic museums.
In St Johns Square
For the shoppers there are plenty of places for retail therapy, with boutique style shops, retail shops also arts and crafts. Also don't forget the markets which is on a Friday on St Johns Sqaure and Queen Street.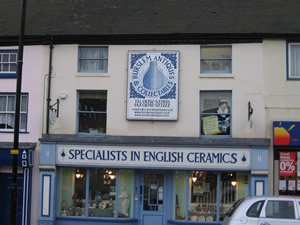 Ceramic Collectibles Shop
Burslem park offers you a place to relax and get away from it all. There is Dimensions Leisure Centre to let off some steam and the famous Port Vale FC is nearby.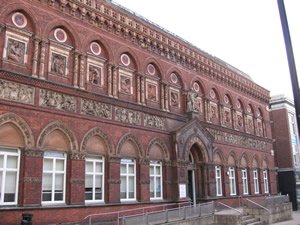 Burslem Library
Burslem holds festivals in May, June and December alongside the historic streets.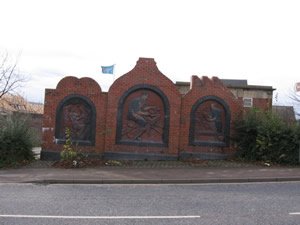 Brickwork Picture of the Mining & Pottery Industry
The name Burslem stems from Barcadeslim (a dwelling towards the woodlands). It is in the doomsday book. The town is full of interesting buildings which many are still in use today, dating back from the 18th Century and early 19th Century.
Queens Theatre
Burslem is known as the mother town of the potteries because of the local clays for materials and local coal firing Burslem became a busy centre for the pottery industry. Some of the early manufacturers were Wedgwood and Adams. There still a number of bottle ovens visible in the area, many have been lost. The Trent Mersey Canal at the south west of the town, formed an important part of the shipping of the pottery made locally to ship all over the world. The canal is now used for leisure boats and there is mooring available at nearby Westport Lake and Burleigh.
Places of interest in Burslem
Port Vale FC
Burslem School of Art
Burleigh (Burgess Dorling & Leigh) Ceramics
Moorcroft Heritage Centre
Moorcroft Factory Shop
Moorland Pottery
Dudson Factory Outlet
Ceramica
Burslem Arts
Burslem Park
Westport Lake
Burslem Oatcake Shop
Westport Lake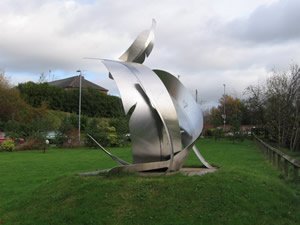 Entrance of Westport Lake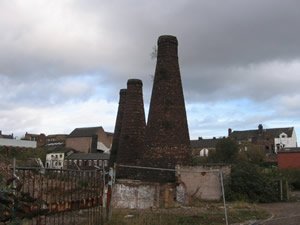 The Old Clifton Works
Ceramica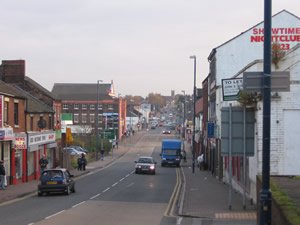 Waterloo Road
---