Cannock, Staffordshire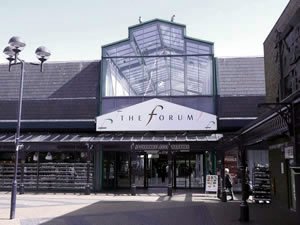 Shopping
Cannock and the surrounding areas offer great facilities and culture. The town of Cannock offers a pedestrianised shopping with a mix of traditional and main high street chains, lovely buildings, a leisure centre and good road and rail links. With roots in coal mining. The smaller towns of Hednesford, Heath Hayes and Chadsmoor offer a diverse mix of history and shopping.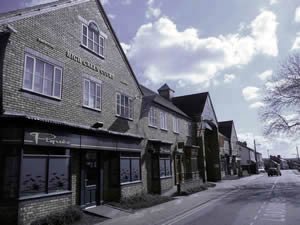 Places to see
Cannock Chase an area of outstanding natural beauty with wonderful wildlife, walking cycling and picnic areas. See the wild deer, take in this wonderful site with things for the whole family to enjoy.
Cannock Chase Forest Centre - educational and recreational facilities
Chasewater Country Park - water park with leisure activities, water skiing, sailing, steam railway. Bird watching and rambling.
Cannock Chase Visitor Centre and cafe
Museum of Cannock Chase on the edge of the Hednesford Hills Nature Reserve
Cannock Market on Tuesday Friday & Saturday in the Market Hall
Cannock Sports Stadium on Pye Green Road
Prince of Wales Theatre
Chase Leisure Centre - 01543 504065
Cannock Sports Stadium - 01543 571898
Prince of Wales Centre (Theatre) - 01543 578762
Cannock Park Golf Course - 01543 578850
Beaudesert Golf Club - 01543 422773/422626
Cannock Rugby Union Football Club - 01543 878588
Hednesford Raceway - 0121 357 7328
Sports Ground
History
Cannock's name comes from the Celtic cnoc, meaning hill. It is in the Domesday Book as Chenet, this probably due to the information being written down by a Norman scribe with less than perfect knowledge of English.
Prior to the mid nineteenth century the town was very small but increased massively due to coal mining. Cannock then continued to grow rapidly with many industries coming to the area because of its proximity to the Black Country and because of its coal reserves. After the Second World War the town's population again increased and has kept on increasing ever since as many new residential developments are built as commuting areas for Birmingham, Wolverhampton, Walsall and Stafford.
In recent years it has become far more affluent and seen a population and housing increase, such as the new apartments built by the railway station and the ongoing housing development on the Cannock/Heath Hayes boundary. In keeping with the national trend, Cannock's housing is increasingly of a post-fordist era style, although various other periods of architecture are sited around the town, such as Shoal Hill and Wolverhampton Road.The United Kingdom's second largest populated city, Birmingham, can be commuted to by train in around 40 minutes. . The growth of the town has led to supermarket chain ASDA building a store in the town, on the site of the old community centre, which opened in November 2006. Cannock has excellent road and rail links.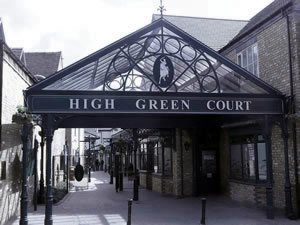 Public Library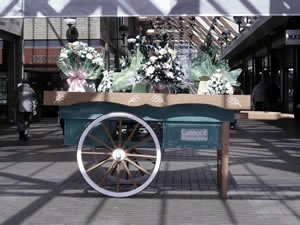 Links:
---