Longton, Staffordshire
Roslyn Works
Longton town forms part of the potteries in Stoke on Trent City, known locally as the Neck End of the city.
St James Church
The town is heavily linked to the pottery industry, go to the Gladstone Pottery Museum in the town to see the history, although you can still see some bottle kilns and factory buildings around the area. Home to the likes of big manufacturers such as Aynsley China, Coalport and Shires. There still some small pottery manufacturers around the area producing small boutique products.
Working Museum On Uttoxeter Road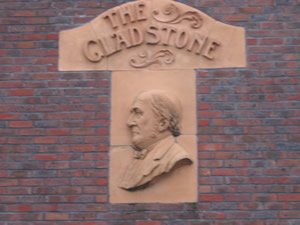 Part of Gladstone Museum
The town is in slight deterioration at the moment, however a huge retail park with the likes of Tesco, Next and Argos has opened just off the A50 right by the town. There are some smaller shops with plenty of pubs and cafes.
Aynsley China
Longton sits next to the A50 this links it to the rest of the potteries very quickly. There is a railway station and there are very regular bus services.
The Crown Hotel
Longton Town Hall
Longton was the home of the famous Jollees Club, this used to host the world darts championships as well as cabaret and night life. Sadly it closed in 1992.
View Of Market Street
Rear of Market Street
Many of the surrounding areas are undergoing development for housing and there are a number of small industrial estates.
The Former Longton Boys School
Aynsley Factory Shop
Places of Interest
The Gladstone Pottery Museum
Links:
---